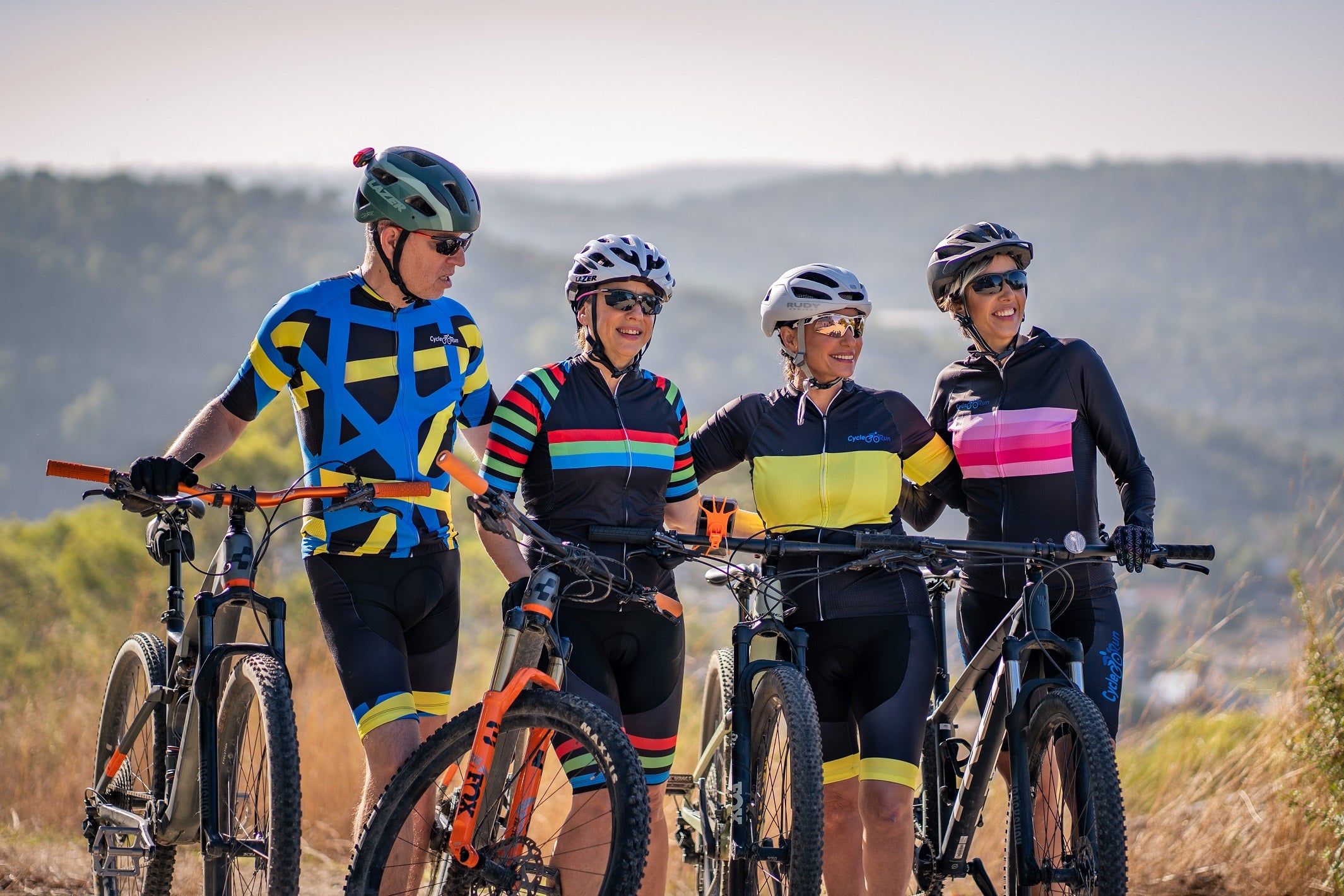 Elevate Your Performance with Cycle-Run: The Ultimate Destination for Premium Cycling Gear
Are you an avid cyclist searching for top-of-the-line cycling gear that enhances your performance while keeping you stylish? Look no further than Cycle-Run, your ultimate destination for premium cycling wear. With an extensive collection of cycling jerseys, cycling bibs, and bike clothing, we are here to revolutionize your cycling experience.
Cycling Gear That Pushes Boundaries:
At Cycle-Run, we understand the passion and dedication that goes into cycling. Whether you're an amateur enthusiast or a professional rider, having the right gear can make all the difference in your performance. That's why we have curated a collection of cycling gear that pushes boundaries and sets new standards in comfort, functionality, and style.
Our cycling jerseys are meticulously crafted to offer superior performance on the road. Designed with advanced moisture-wicking technology, they keep you cool and dry during intense rides. The breathable fabric ensures optimal ventilation, while the ergonomic fit allows for unrestricted movement. With stylish designs and vibrant colors, our cycling jerseys will make you stand out from the pack.
When it comes to long rides and endurance challenges, comfort is key. Our cycling bibs are engineered with premium padding and seamless construction, providing excellent support and reducing chafing. The compressive fabric offers muscle support and aids in fatigue reduction, allowing you to perform at your best for longer durations. With Cycle-Run's cycling bibs, you can conquer any ride with confidence.
Complete your cycling wardrobe with our range of bike clothing. From shorts and tights to jackets and accessories, we have you covered from head to toe. Our bike clothing is designed to withstand various weather conditions and provide protection without compromising on style. Explore our collection and find the perfect gear for your next cycling adventure.
Unparalleled Quality and Durability:
At Cycle-Run, we prioritize quality and durability above all else. We source the finest materials and partner with expert manufacturers to ensure that our products meet the highest standards. Our cycling gear is built to withstand the rigors of intense training and long rides, allowing you to focus on what matters most: your cycling performance.
Shopping at Cycle-Run is a hassle-free experience. Our user-friendly website makes it easy to browse and select the gear that suits your needs. With secure payment options and worldwide shipping, we strive to deliver your order promptly, so you can hit the road with your new gear as soon as possible. Customer satisfaction is our top priority, and we offer a hassle-free return policy in case you need to exchange or return a product.
Conclusion:
Elevate your cycling performance and ride in style with Cycle-Run's premium cycling gear. From high-performance cycling jerseys and comfortable cycling bibs to a wide range of bike clothing, we have everything you need to enhance your riding experience. Don't compromise on quality or style—choose Cycle-Run and experience cycling like never before. Shop with us today and take your cycling to new heights