Half Finger Gloves

Free Standard Shipping On Orders Over $40 - Returns & Exchanges Accepted
Looking for a pair of gloves that can provide protection to your hands while allowing you to maintain maximum dexterity and control while cycling? Look no further than our half finger cycling gloves!
Made from high-quality materials, these gloves feature a breathable and lightweight design that ensures your hands stay comfortable and cool during even the most intense rides. The half-finger design provides extra ventilation to prevent your hands from becoming sweaty, while the durable and slip-resistant palm material ensures a secure grip on your handlebars
Measure your palm for correct Gloves size:

M size 2.9-3.50 inches or 7.6-8.9cm
L size 3.4-3.8 inches or 8.8-9.8cm
Material: 97% Nylon and 3% Spandex

Fit: 40-46 Eur, 7-13 US

Length: 24 - 29cm
Fabric processes that are both people-friendly and eco-friendly
At Cycle-Run we're proud of our high-quality products! We choose materials designed to give you the ultimate comfort on your bike. These same materials require extra care when washing or drying them. 

Recommendations to Keep You Cycling Gear In Good Condition: 

If possible hand wash your Cycle-Run gear with cold water. 
Use quality washing detergents. 
Hand/air dry your Cycle-Run gear away from direct sunlight.
If washing with a machine use temperatures below 30C / 86C 
If you need to iron use low heat settings. 

Things to Avoid: 

Bleach or fabric softener. 
Tumble drying your Cycle-Run gear. 

P.S. Remember, every product will have specific care instructions on a label inside it.
WE ARE COMMITTED

TO BRING YOU THE LATEST PRODUCTS

THE BEST SELECTION

,AND KEEPING THOSE PRODUCTS IN STOCK. OUR GOAL IS PROVIDING THE CONSUMER WITH THE BEST PRICES IN ALL OUR PARTS,CLOTHING AND ACCESSORIES.WE STOCK THOUSANDS OF THE HOTTEST CYCLING.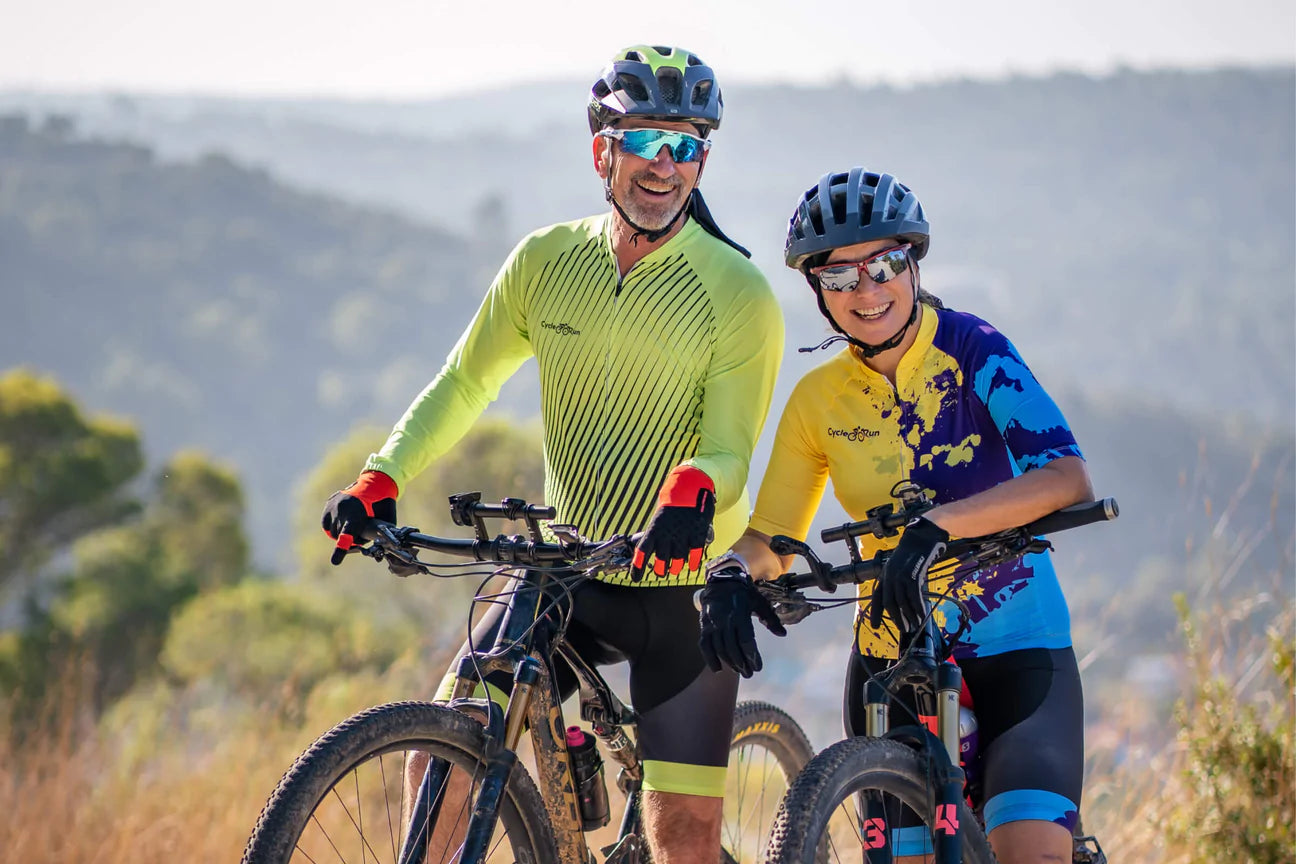 With a focus on craftsmanship and sustainability you can:Ride in comfort, Perform in style, Own gear designed to last a lifetime.
Join Over 10,000+
Cycle-Run

Lovers!