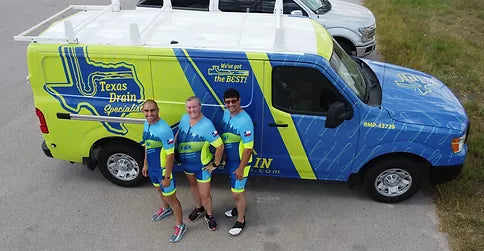 Texas Tri Specialist Dream Team
Texas Tri Specialist was founded by Julian Rangel, owner of Texas Drain Specialist, which is a locally owned plumbing company serving Central Texas areas. This was started to follow his parents' dreams of helping others. He wants to help aspiring and seasoned triathletes accomplish their goals.
In September of 2021 I found myself in the hospital with my mom and, by this point, we knew this was the end and those were my last moments with her. I found this moment oddly too familiar, reminding me of my last days with my dad. I wanted to figure out how to make my mom proud of me one last time knowing that I will never get a chance to talk to or hug her again. It occurred to me that she always wished that I can find a way to focus my energy and resources on helping others. So, as I am sitting there holding her hand, I explain my plan to create this team in full detail.  She knows how much triathlon changed my life for the better, so I explain how now that I have been blessed with the resources I couldn't have ever dreamed of having I am going to use those resources for good to help inspire others.  She looked at me with tears in her eyes, smiled, and said that is wonderful! She even asked me to make sure one of the kits is set aside for her next to my dads flag.   
​
I lost my mom on 9/12/21. Virginia A. Rangel. She was a wonderful mother, grandma and so much more, including a lover of Jesus. I have been through so many highs and lows in life. I was lucky to have the encouragement and love from both of my parents and that is something I will treasure forever. They always told me how fortunate I was and how important it is to give back to others. The gifts my parents left with me inspired me to create the Texas Tri Specialist Dream Team. I want to help those who are struggling, regardless of their skill or ambition. I want to make a group where everyone feels welcome and a community where people build up and inspire each other. Everyone has a story, a goal, or a dream that brings them to this sport. Whatever your dreams are, I would like to be a part of helping you achieve it. The team is about making dreams a reality. For now, I can offer free group workouts with training plans, supported rides, mock triathlons with supported aid stations, discounted tri kits, and future events to help you get ready for your next race.
​
Triathlon changed my life for the better in all aspects. I know first hand how something as simple as a person believing in you can change someone's life.  Texas Tri Specialist Dream Team is here to help you achieve your dreams.